Services
It could be a conference held in German, a meeting with your Brazilian business partners in London, a conference call with your Spanish clients or a letter from your suppliers in Paris – let me help you make sense of it all and get your point across.
INTERPRETING / DOLMETSCHEN / INTERPRÉTATION / INTERPRETACIÓN / INTERPRETAÇÃO / INTERPRETAZIONE
SIMULTANEOUS:
Normally used in situations where there are large numbers of people and more than two languages are spoken, such as at a conference. Interpreters work in pairs per language combination and sit in soundproof booths, interpreting at the same time as the main speaker is speaking. They speak directly into a microphone and their interpretation can be heard by delegates via headsets.
CONSECUTIVE:
Used when there are only two languages involved and ideal for smaller meetings and events. The speaker pauses every few minutes so the interpreter can orally translate what has just been said usually with the help of taking notes. Please note this type of interpreting will make the meeting much longer as everything needs to be said twice.
LIAISON:
A more flexible form of consecutive interpreting that is used in more informal and relaxed settings.  The speaker pauses more often so the interpreter can orally translate what has been said. It is suitable for smaller groups of people, meetings between two people or when the interpreter is accompanying someone on a foreign visit, for example.
TELEPHONE:
A form of consecutive interpreting where the interpreter orally translates between two languages via a telephone conference call. Suitable for telephone calls between two people or small groups of people.
TRANSLATION / ÜBERSETZUNG / TRADUCTION / TRADUCCIÓN / TRADUÇÃO / TRADUZIONE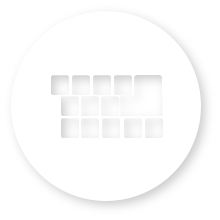 To render written text in another language, paying the utmost attention to detail and accuracy without being too literal and close to the source language.
Specializing in the domains of economics, finance, business, politics and current affairs due to my previous professional background in financial journalism.
EDITING: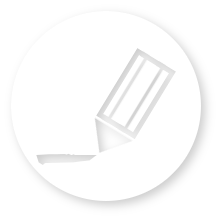 Involves more than just correcting grammar and spelling mistakes and is not to be mistaken with proofreading. It aims to improve the draft text by making words and sentences clearer, more precise and more effective, adapting the text to a particular style and structuring it to form a coherent whole ready for publication.
More than 15 years' experience as an editor and reporter for major, global, real-time news agencies.
(Service provided for English-language texts only)
Simona you were amazing! You handled yourself very well and you were a perfect fit for The Best FIFA Football Awards ceremony.

Simona was wonderful to work with from start to finish, swift at communicating and quick to understand our brief. Further, she was flexible and patient with our last minute demands and changes – for which we were so grateful. She alternated between multiple languages in a daunting live broadcast environment with professionalism and ease. A safe and competent pair of hands.

Simona's translation skills are excellent. She pays great attention to detail, is easy to work with and highly reliable.

Simona ist eine äußerst kompetente Dolmetscherin. Von großem Vorteil war, dass sich Simona rasch in die wirtschaftlich zum Teil sehr anspruchsvolle und fachbezogene Materie einfinden konnte. Die Zusammenarbeit mit ihr war auf Anhieb sehr angenehm und zielorientiert. Ich empfehle Simona unbedingt und uneingeschränkt weiter.

Simona is an extremely effective and fluent interpreter, whose knowledge of finance is an additional bonus.

Competent, reliable, not only a good translator, but an excellent writer. Simona's language skills are exceptional, her translations read like originals.

Simona is an excellent translator. She's very responsive, precise and punctual.

Simona helped to conduct voxpop interviews with Spanish and German football fans. She was extremely proactive not just in interpreting our interviews, but also conducting them herself. Simona's good-natured, amiable personality made her the ideal choice for the project, and we would not hesitate to work with her again.

Prompt and professional. We couldn't be more pleased with your attention to detail and the courteousness you showed us.

She was excellent! We would love to use her again.